I-Sanctuary, 2016, solo show at Kabinet T, Zlin, Czech Republic
Charcoal drawings, carpet, painting, text drawing diaries, charocal mural,
projection,
jewerly
Curated by Lucie Šmardová
Photos by Petr Willert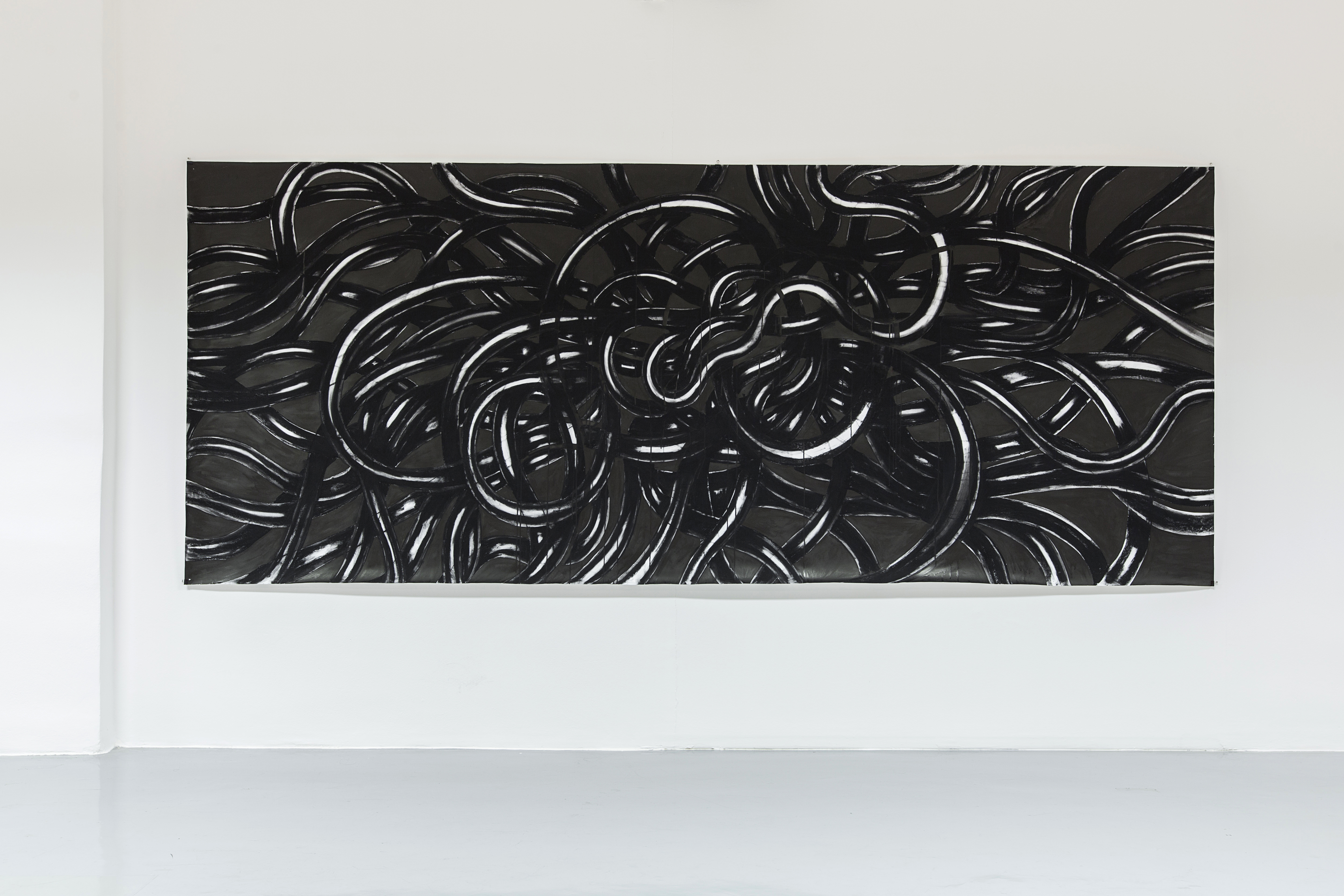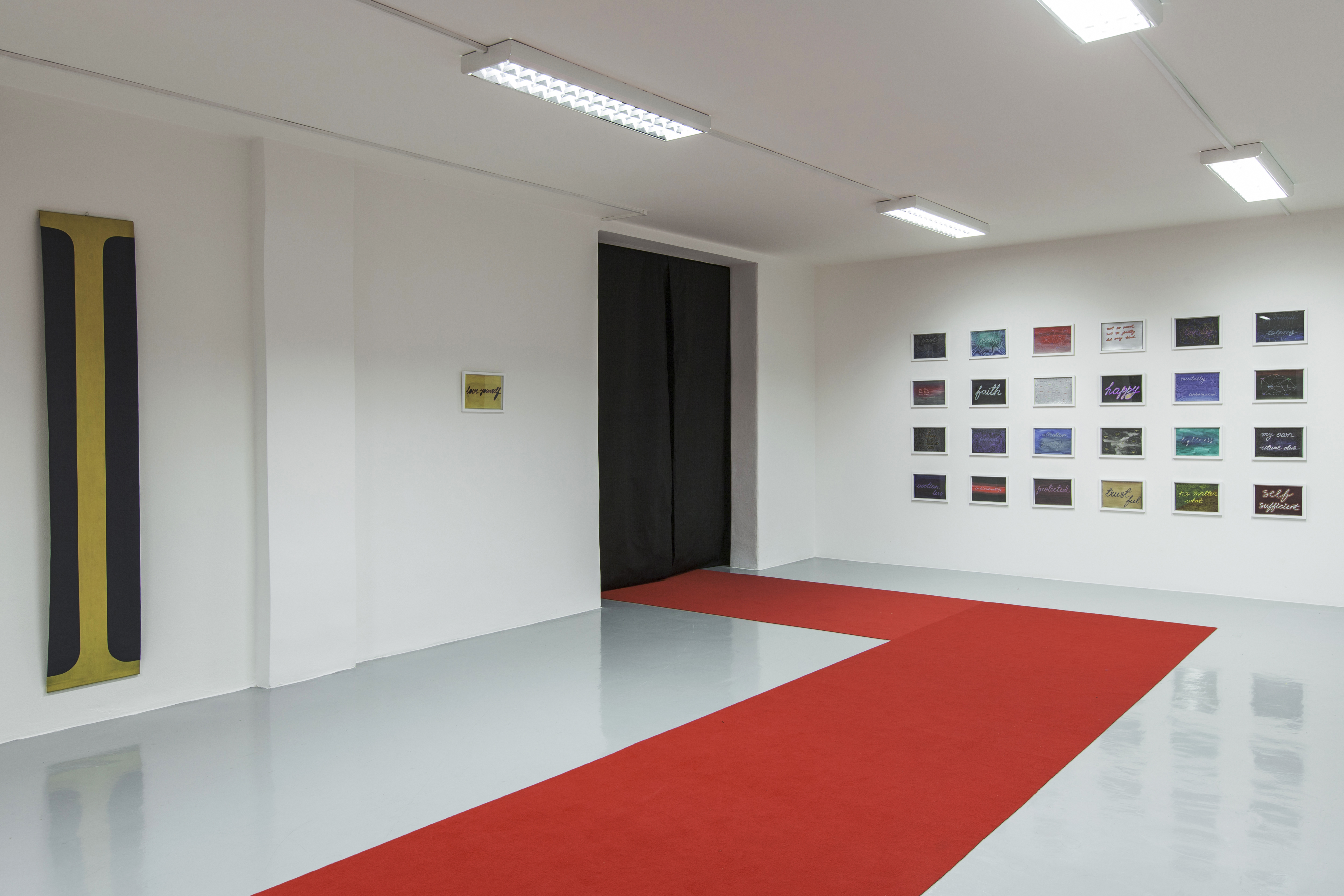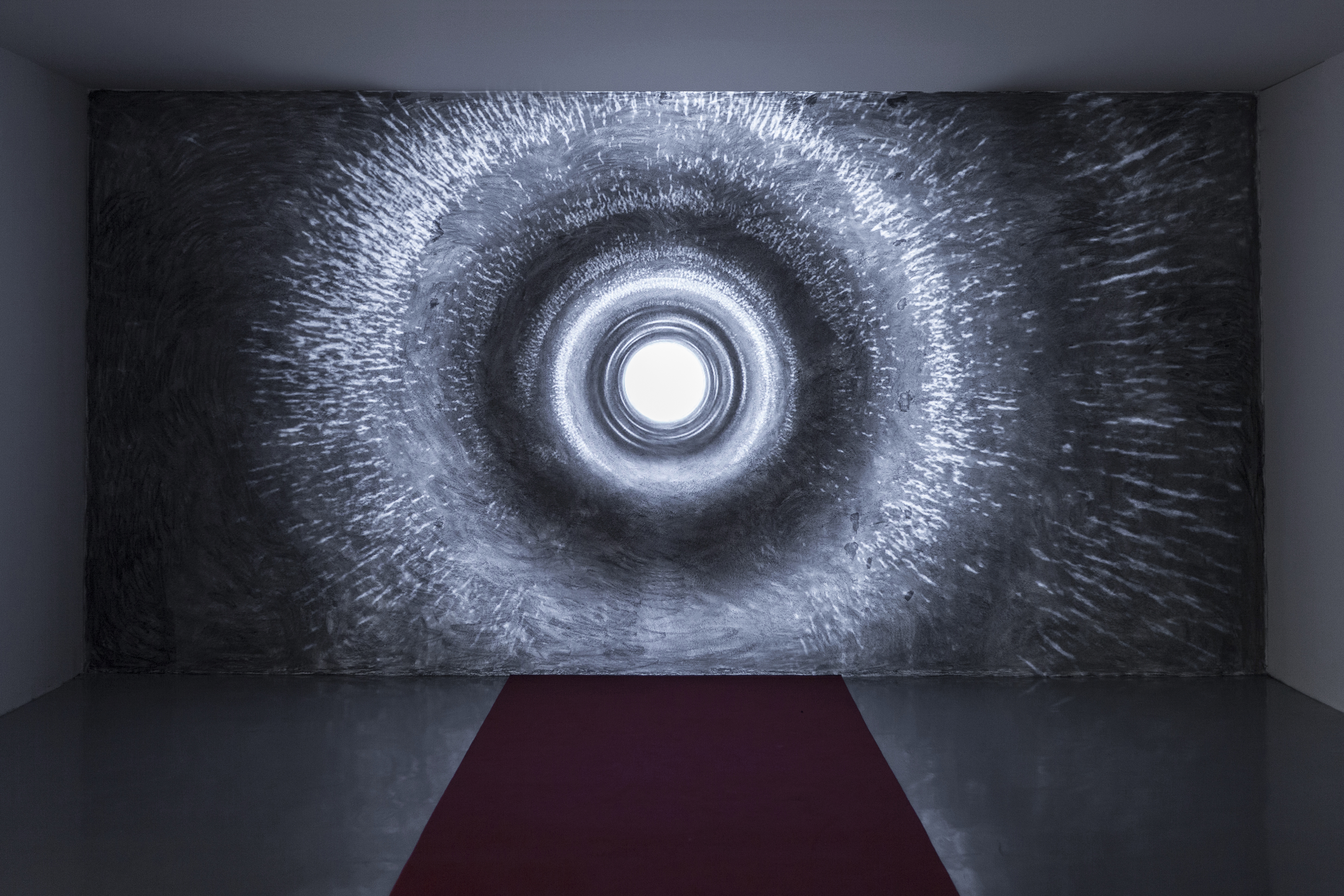 Practice of Silence, 2016, 3D animation loop projected on charcoal wall drawing, sound, watch HERE


Text by Lucie Šmardová

Individual spirituality is a widespread phenomenon in Western society today. Over the course of its history, shifts in human population and geography have decreased traditional religion's influence on thought and action, introducing new mythologies and rituals focused more on the individual. Artists bring these shifts to the foreground, exploring them, celebrating them, and sometimes even creating them.

Irina Birger's solo project I-Sanctuary in Galerie Kabinet T. offers the public such a spiritual experience through the sharing of the artists personal experience and space to the public. On the opening day, Birger herself presented her visitors with an I-necklace made especially for the occasion - similar to the ideas behind Apple's iMac, iPhone and iPod - the I referring to the letter I in Irina, as well as to the pronoun I. She then guided them along a red carpet through the exhibition, sharing her personal journey, while at the same time offering a possible direction to head for. The exhibition I-Sanctuary evokes personal feelings (Lonely; Lightness; Self Sufficient) and challenges its visitor to join Birger's personal experience and space (My Own Ritual Club). A wall of small drawings of key words and simple mottos (Faith; Love Yourself) are shown alongside of monumental charcoal drawings (Transition; Purgation I & II; Sphere), demanding the full attention and an almost meditative state of its viewer. The closing piece of the exhibition, the animation Practice of Silence, summarizes the total experience of I-Sanctuary, invoking transcendental and slightly psychedelic perceptions.

The connection between performance and ceremony is a topic that Birger has occasionally experimented with. For example, the project Between Grey&Gold in the Meet Factory in Prague: an interactive event during which Birger connected with her public by presenting them her drawing diaries, a life-long habit of drawing on a daily basis. Leafing through these very personal pages, an intimate space is created, inviting the visitor to interact. It is within this space - this new ritual - that society can be celebrated and perhaps changed.


Exhibition poster, photo by Marcel van der Vlugt