Existential Crisis, 2020, ongoing
Aquarelle and marker on paper, 21x29,7 cm each

Drawing series that came out as a continuation of Corona Diaries.
The works are dealing in a humoristic way with joys and sorrows of western society and my position in it as a female artist.
The outcome will be finalized in a publication in the coming years.


Female Artist

Vegan Guest
Bad Tinder Date
Grounding
Motherhood
Dutch Dunes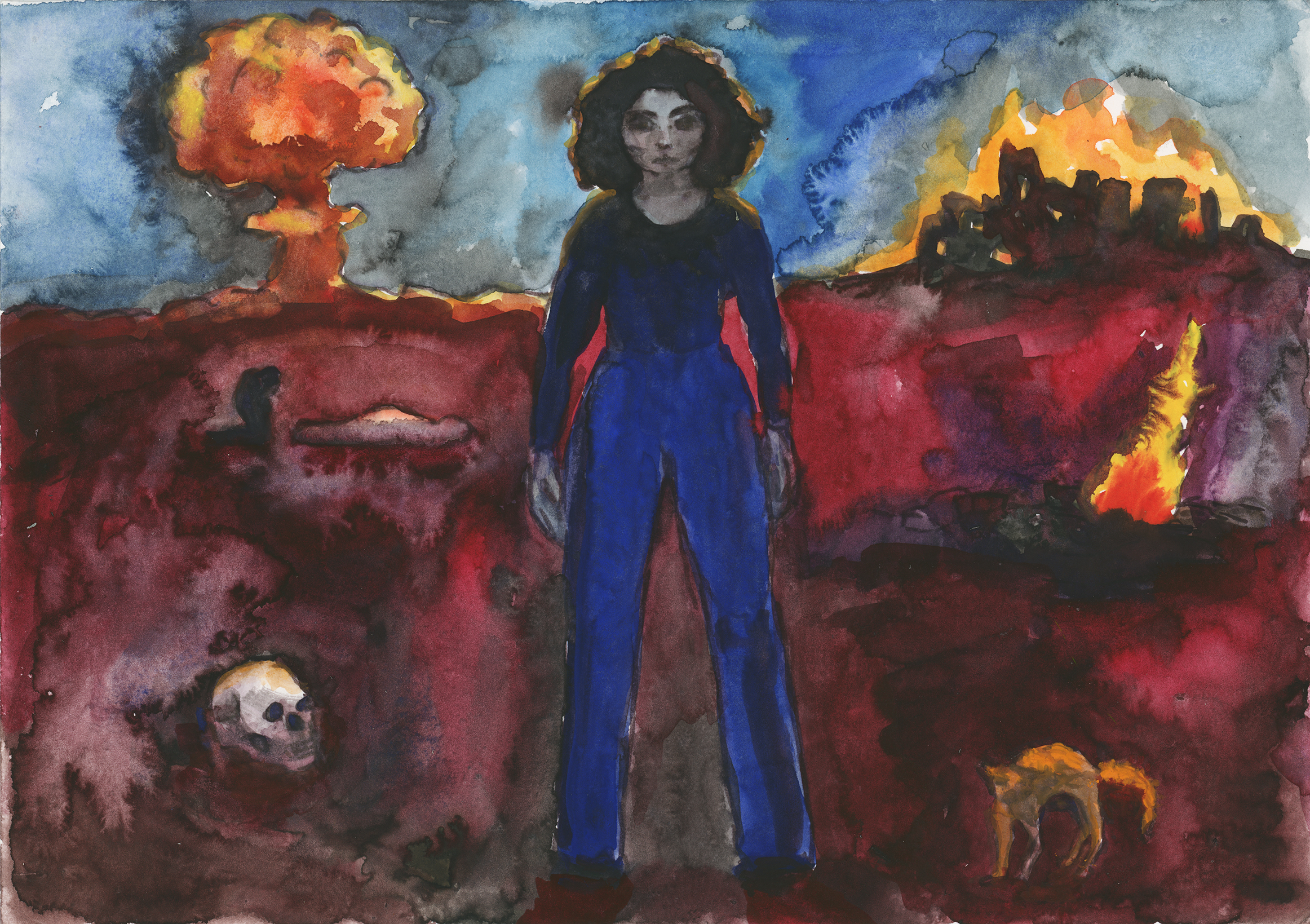 Everything Will Be Alright


Melancholia
Slavic Soul
Mother and Daughter
Dr.Birger's Cabinet
Girlfriends above Geuzenveld