Comfort Zones, 2023, solo show at the Bookstore Foundation, Amsterdam
supported by Amsterdam Fund for the Arts
photos by Gerhard Vollberg and Andrei Tchernikov

Born in Moscow in the former USSR, I moved away when I was a teenager and have lived in many countries since then. I never considered myself Russian in part because of my Jewish heritage. But the war in Ukraine had a huge impact on me and it became impossible to neglect my motherland as I had done before.

At first, I was constantly watching news reports and painted small watercolors of myself, often in dark surreal situations. I also made text works in Russian and English.
Shortly after, I taught a course titled: Identity and Self-Portrait at the Age of Apocalypse at the painting department at the Royal Academy of Art in the Haag. I collected different apocalyptic images for my lectures, among others of destroyed Ukrainian city views and landscapes. These images were almost identical to the scenery from my childhood past: the same (soviet) architecture and nature.

Memories and flashbacks from my birthplace overwhelmed me: the view from my window in Moscow from the 11th floor, our family's Dacha, and travels with my father. It prompted me to paint large-scale landscapes: war images, stills from the movie Stalker (1979), and other apocalyptic footage. In some works, I inserted my naked figure as a kind of wondering ghost. Mentally, the watercolors of destroyed landscapes bounded me as an individual to the collective trauma.

My method of work tries to magnify the aesthetics of fragility and decay. The show raises questions about belonging and safety in the current times.


installation view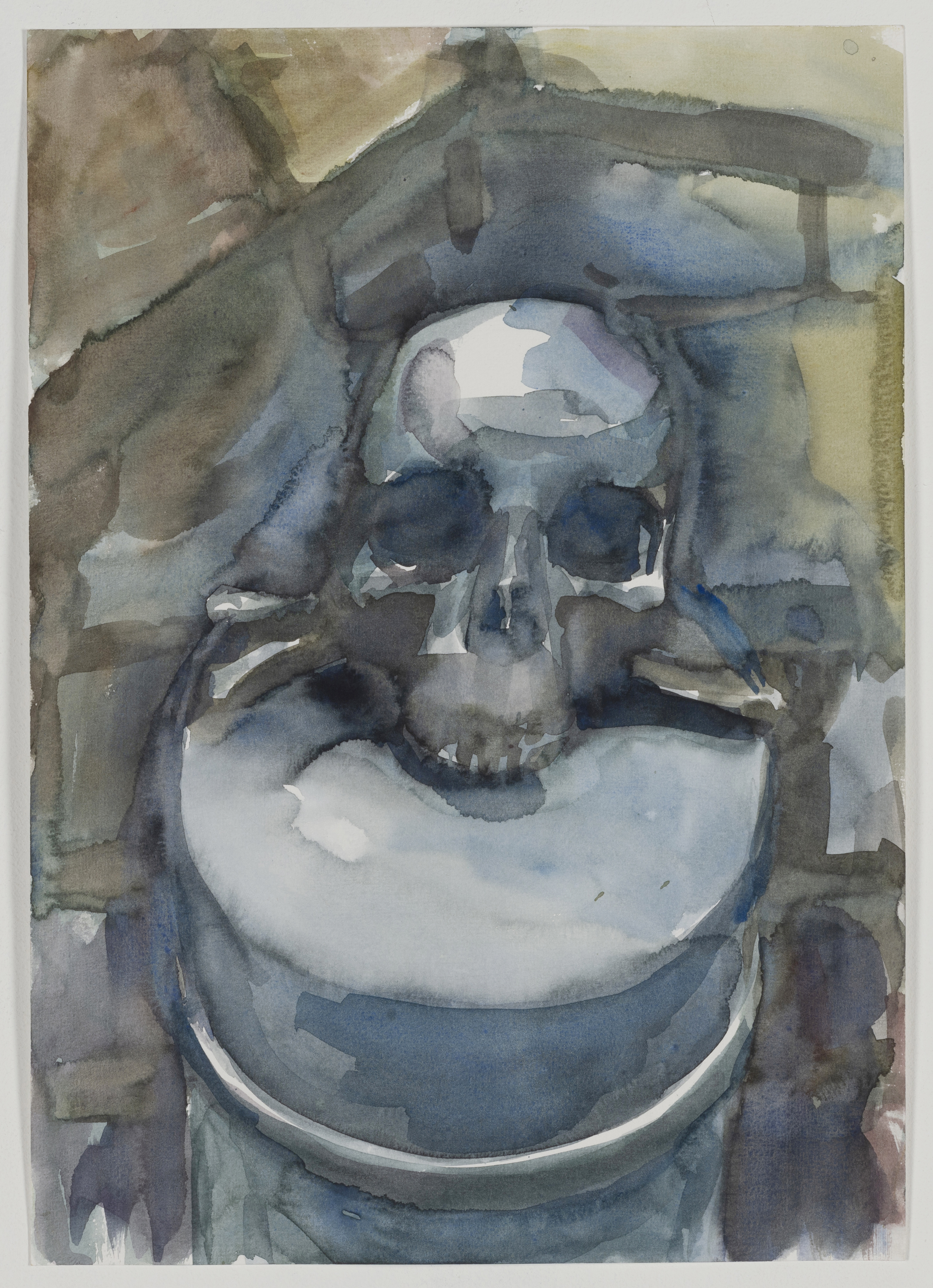 Skul from Naples, 2023, watercolor in paper, 42x30 cm
Zone VI, watercolor on paper, 100x150 cm

Zone III, watercolor on paper, 100x150 cm

Self-portrait with Cat and Corpse, 2023, 100x85 cm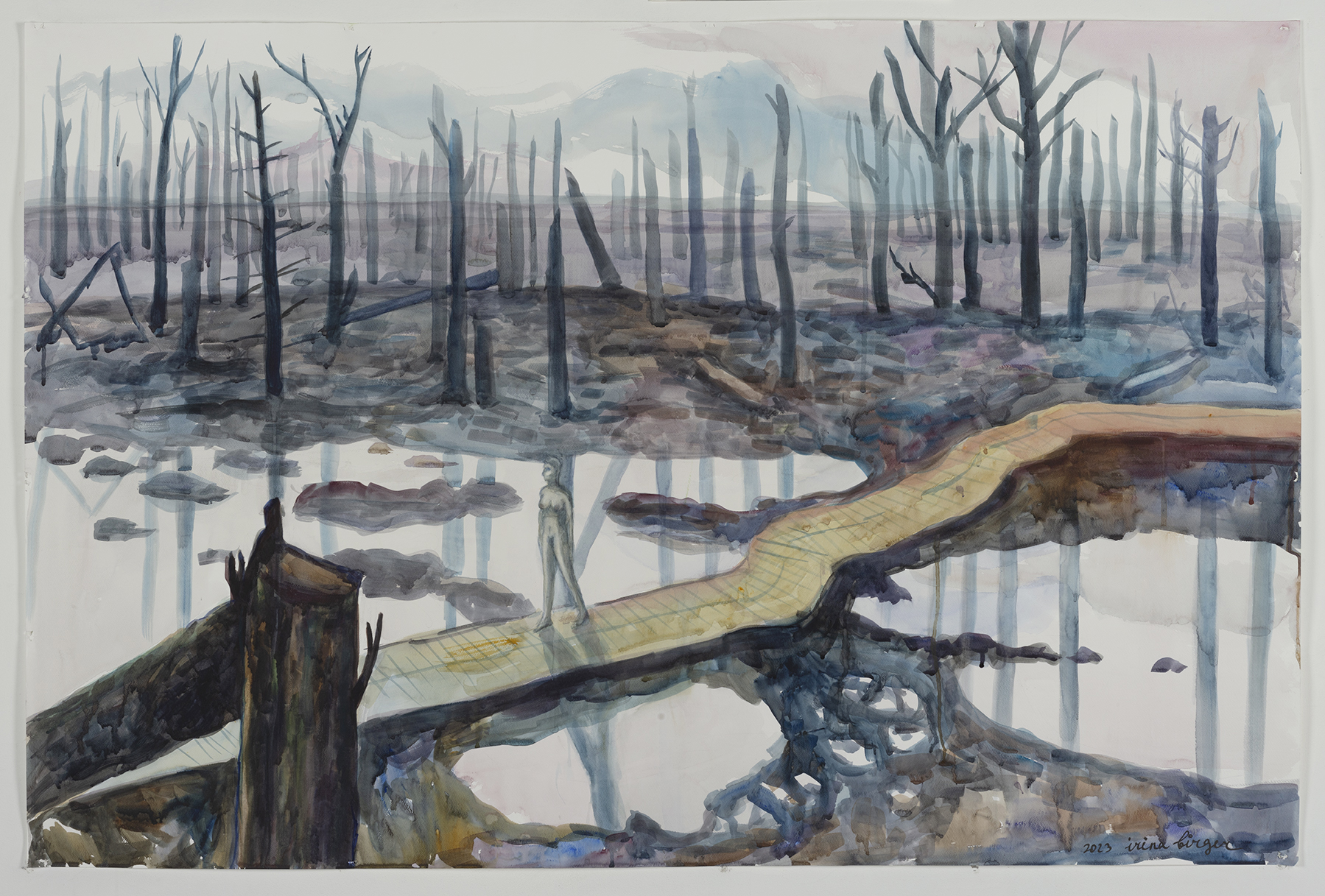 Zone IX, watercolor on paper, 100x150 cm

Zone VIII, watercolor on paper, 100x150 cm

installation view

Sketch for Zone III, 2022, watercolor, marker and pencil on paper, 21x30 cm, framed
Zone II, watercolor on paper, 100x150 cm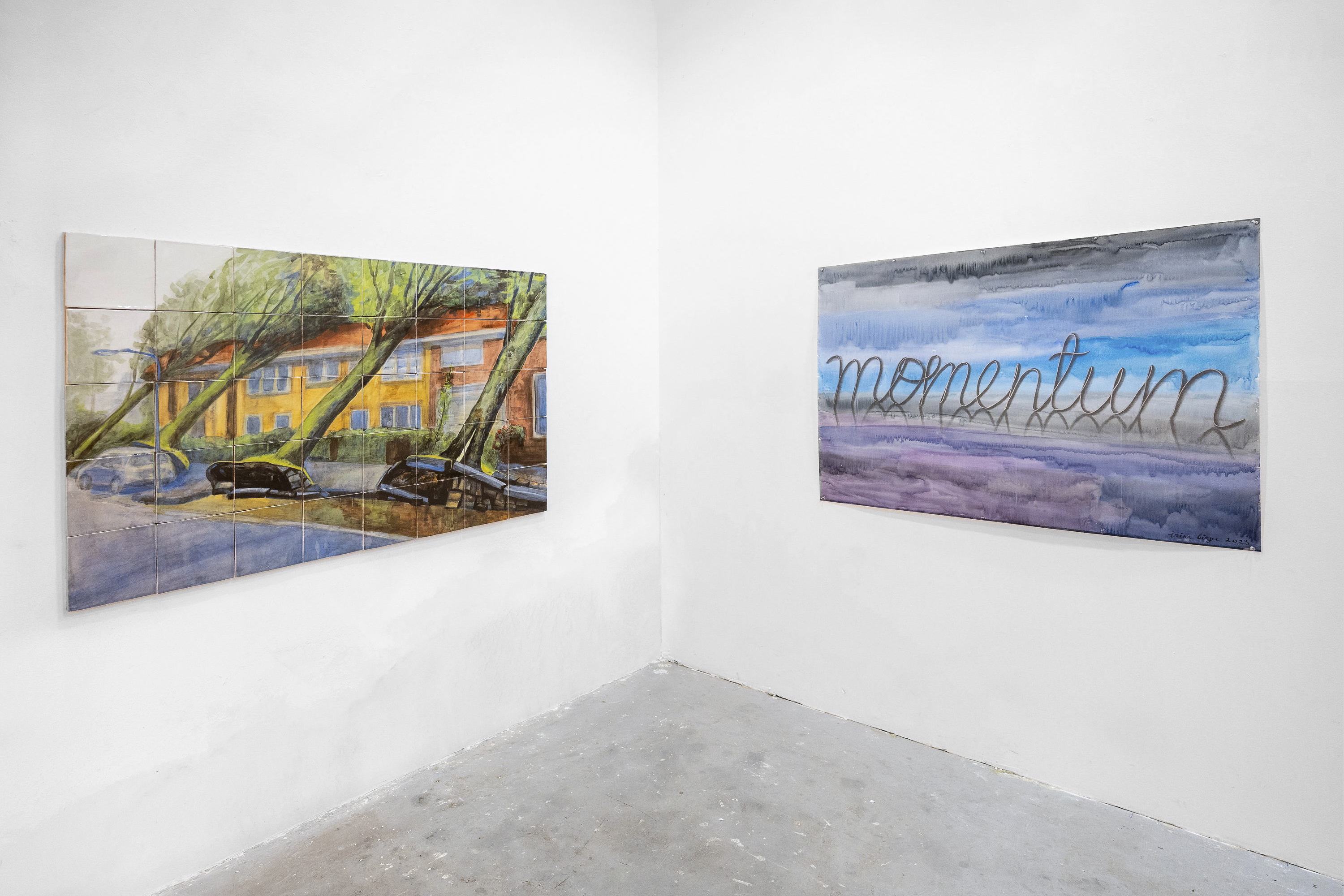 installation view

Storm Poly, 2023, print on ceramic tiles, 102,5x164 cm

Momentum, 2023, watercolor, marker and pencil on paper, 100x150 cm

installation view with text works
Dark, Darker, the Darkest, 2022, watercolor, marker and pencil on paper, 42x30 cm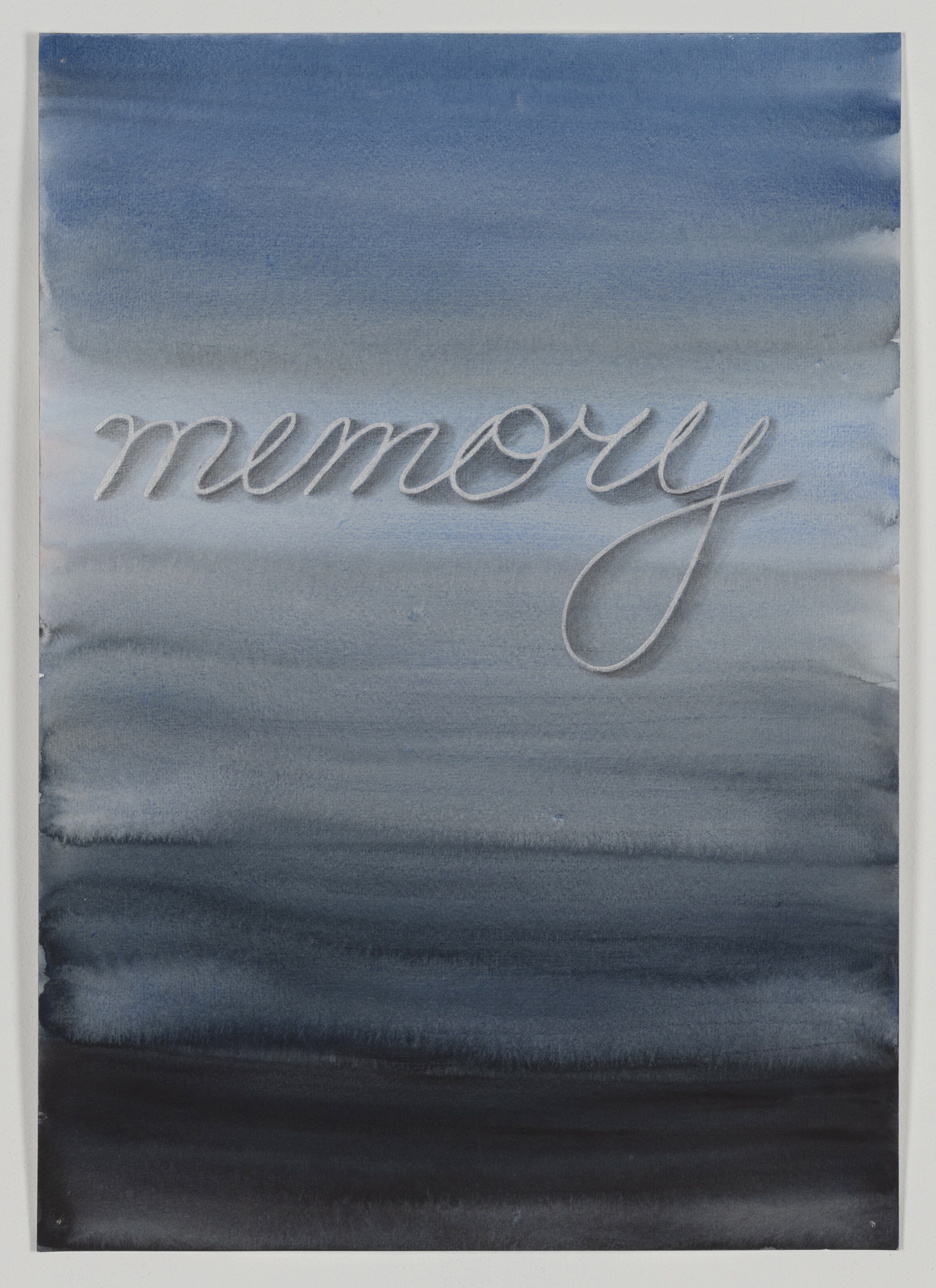 Memory, 2022, watercolor, marker and pencil on paper, 42x30 cm
Wonderer Above the Sea of Death, 2022, watercolor and marker on paper, 21x30 cm, framed