Dr.Birger: Rebirth, 2021, Museum Tot Zover, Amsterdam

Participatory performance, Vagina Carpet, lounge chair by Elena Goray, II, charcoal on paper 200x150 cm, crayon drawings on on black paper, 35x25 cm each
Supported by Amsterdam Fund for the Arts
Installation photos by Roos Wolthers

In October 2021, after a year and a half of the Corona19 pandemic, our perceptions have changed about the world we live in and about ourselves.
Who are we truly and what do we want to be? Could we use that moment as an opportunity to restart our lives? A rebirth blessing in disguise? In the performance Rebirth held in Tot Zover, the museum of death, Dr. Birger discussed these questions with the participants.

Dr.Birger talked to the museum's visitors about the concept of rebirth. Based on the answers, she made drawings in which she incorporated her perspective on the participants' experiences and ideas.

The drawings were titled by the names of the participants.



Selection of drawings made during sessions

Jos
Ronee
Yulia
Artem
Jeroen

Steven
Sophie
Mirjam
Sanne
Marjolein
Jikke

Mia
Martin
Hannah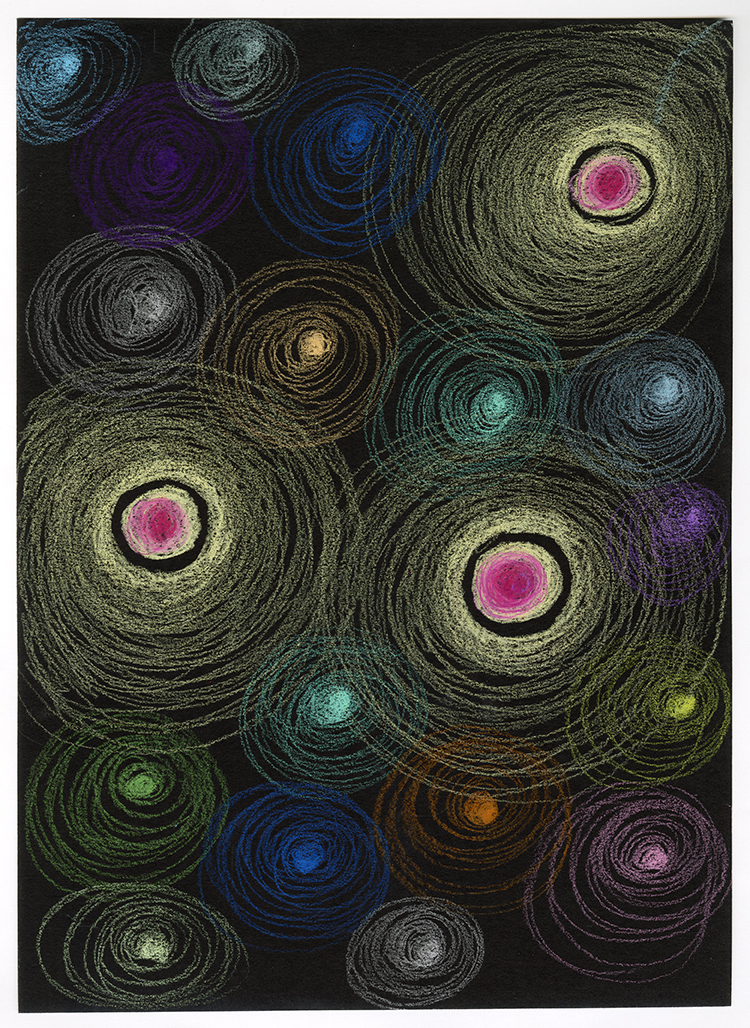 Amarantha
Event poster, photo by Marcel van der Vlugt