Existential Crisis, selection, 2020-21
Aquarelle and marker on paper, 21x29,7 cm each

Since the Coronavirus outbreak, I started to draw images of my isolated life and the regular one I was missing. It helped me to connect and show solidarity with others, who could recognize themselves on some of these images.
The drawings are dealing humorously with the joys and sorrows of contemporary western society and my position in it as a female artist.
Parallel to this, I was drawing landscapes in the city parks.
Existential Crisis is an ongoing project and will be finalized in a publication in the coming year.


Apathy
Rhododendron in Amstelpark

Full Moon Insomnia I
Volleyball Net


Couple with Beer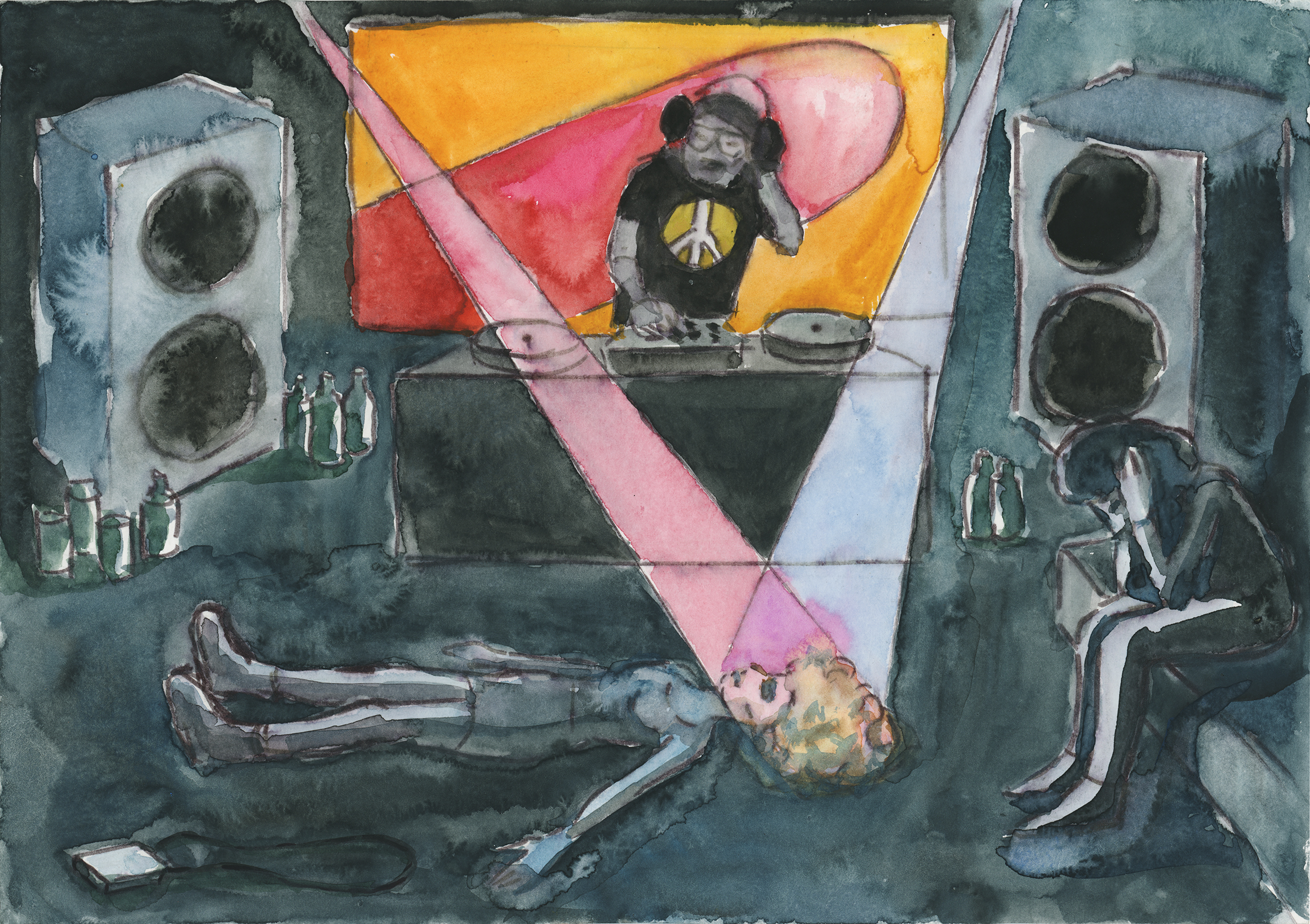 The Party is Over
Tree in Sarphatipark
Touchless Grief
Midnight Craving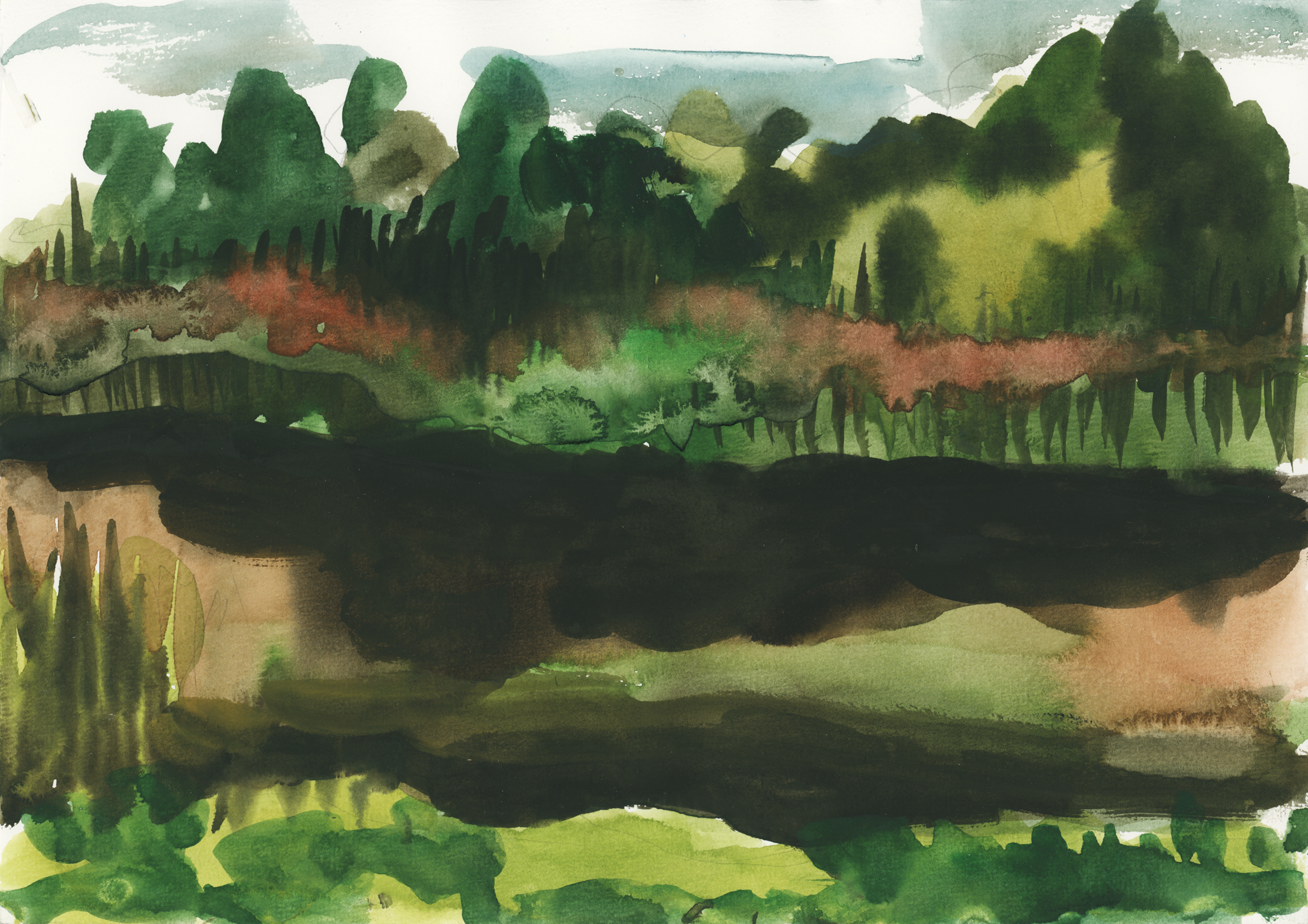 Diemerbos I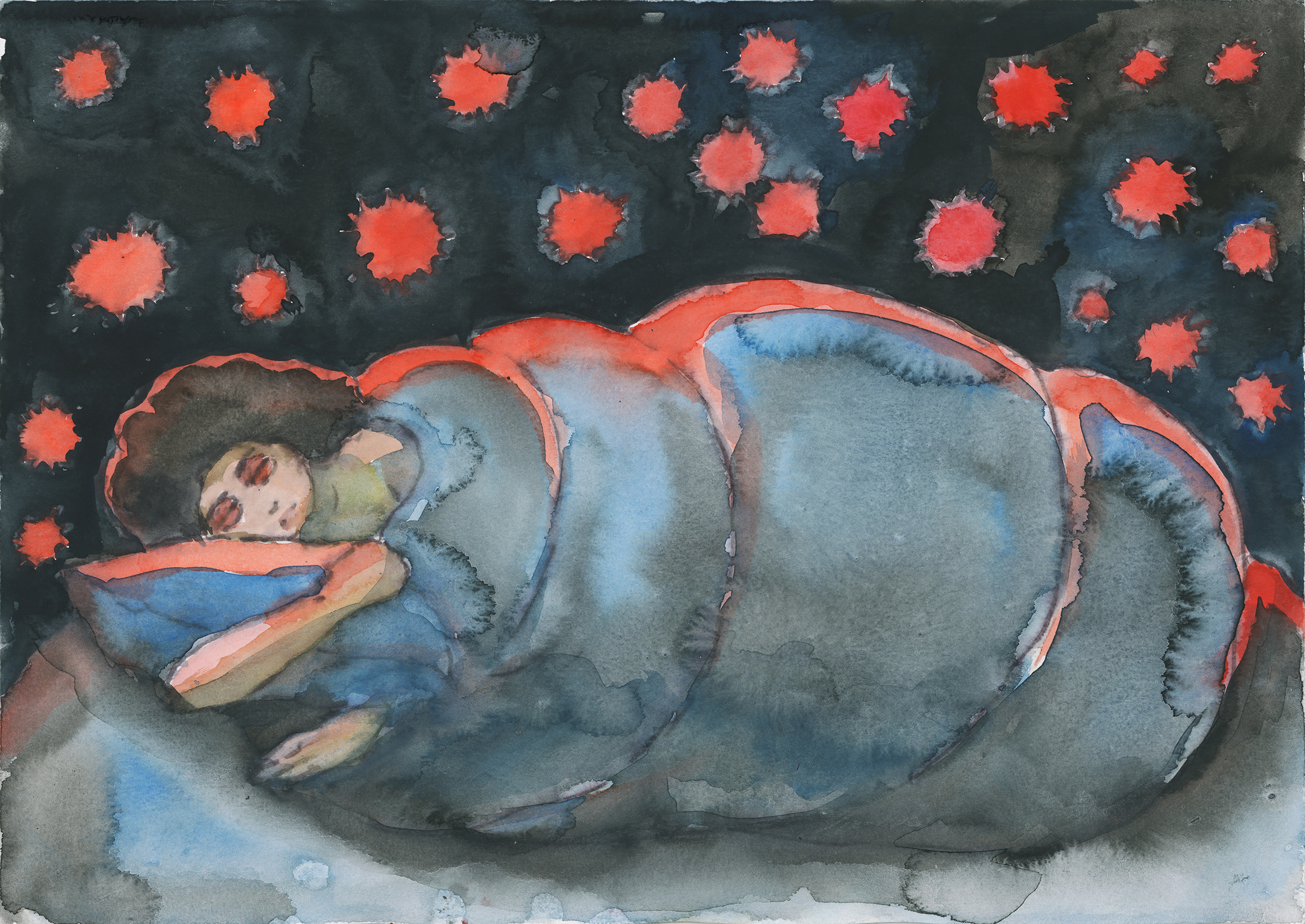 Cocooning
Birchtree in Amstelpark
In the Shadow
Funeral with Serbian Priest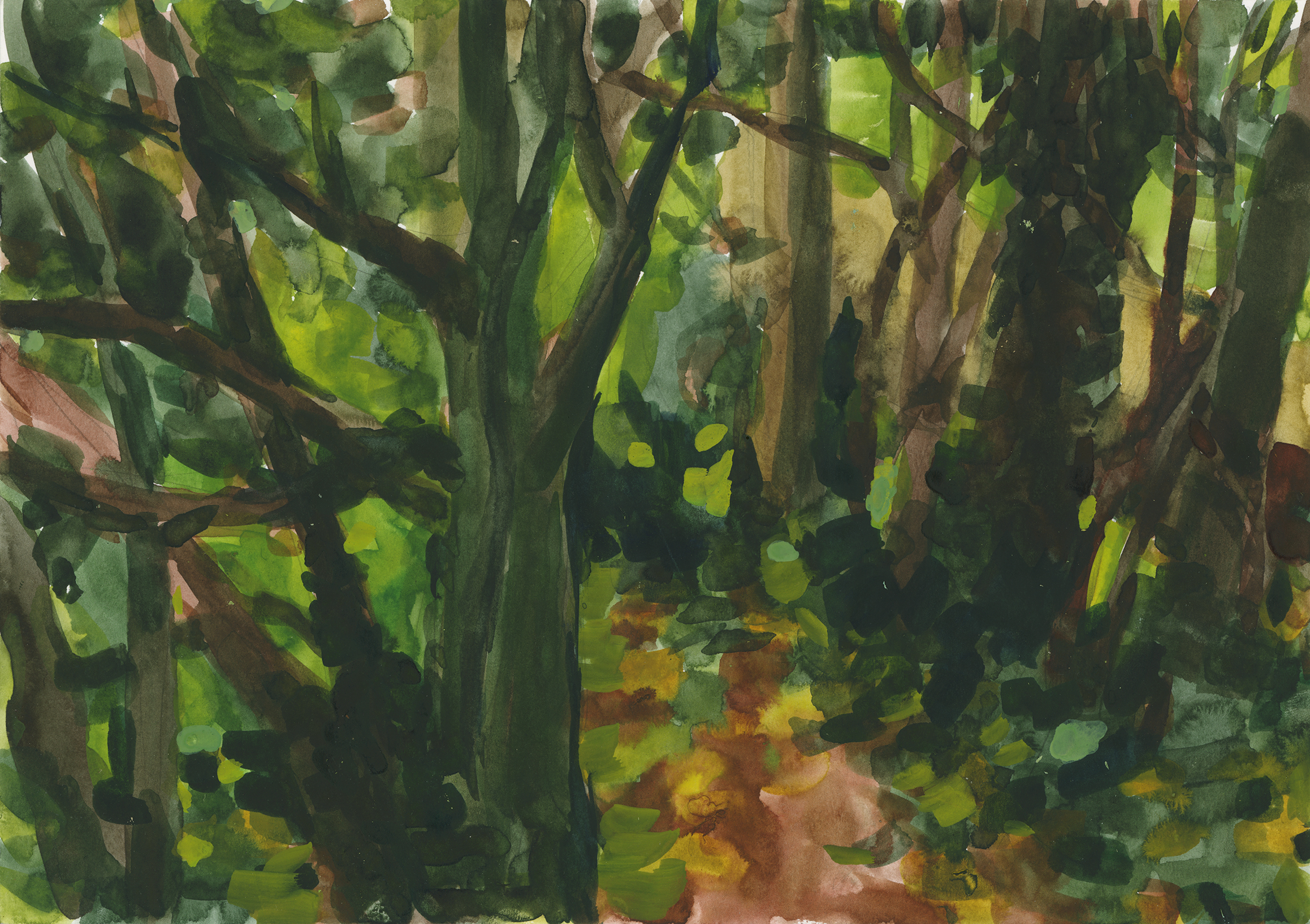 Path Between Trees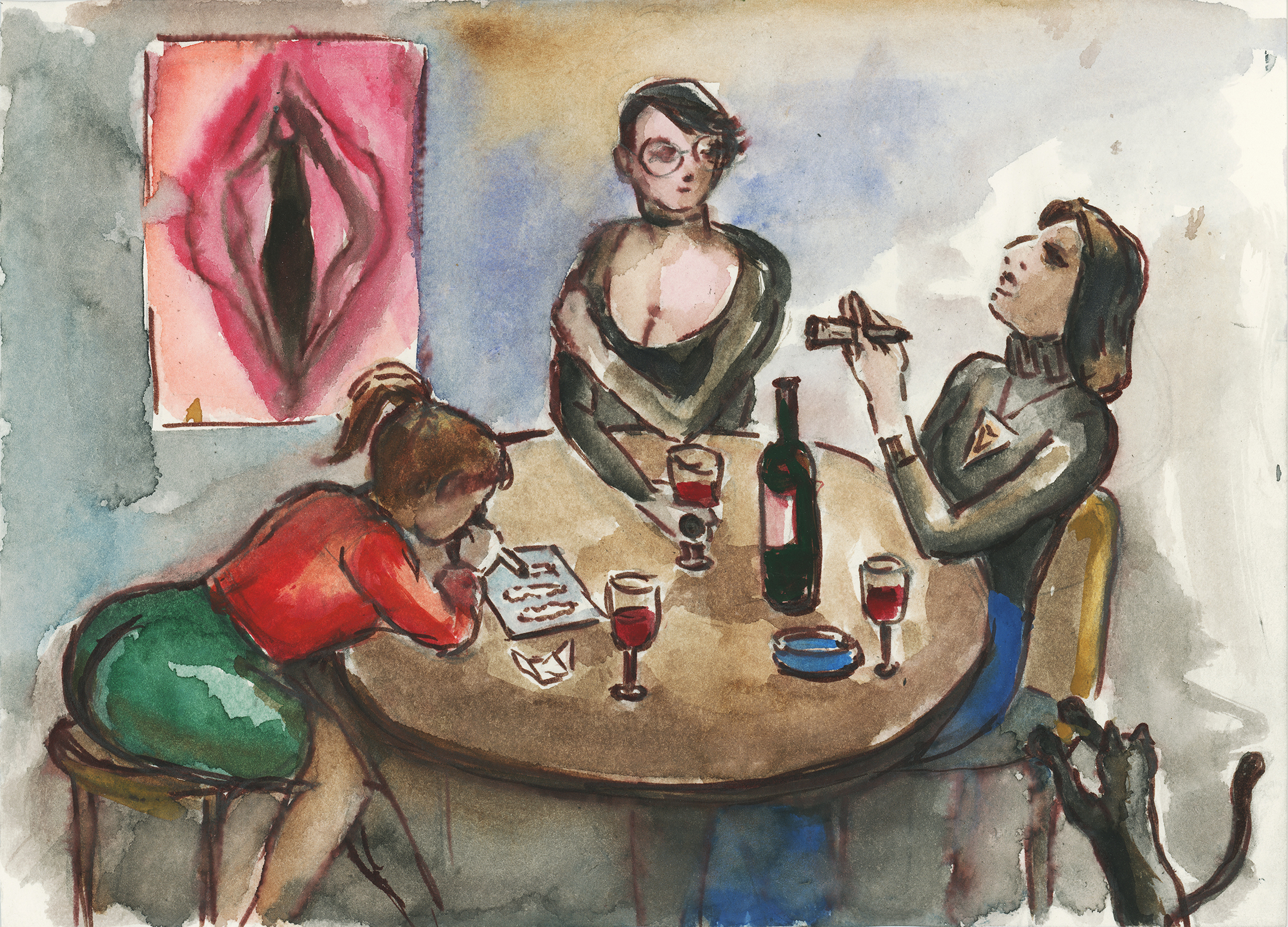 Three Girlfriends Nostallgia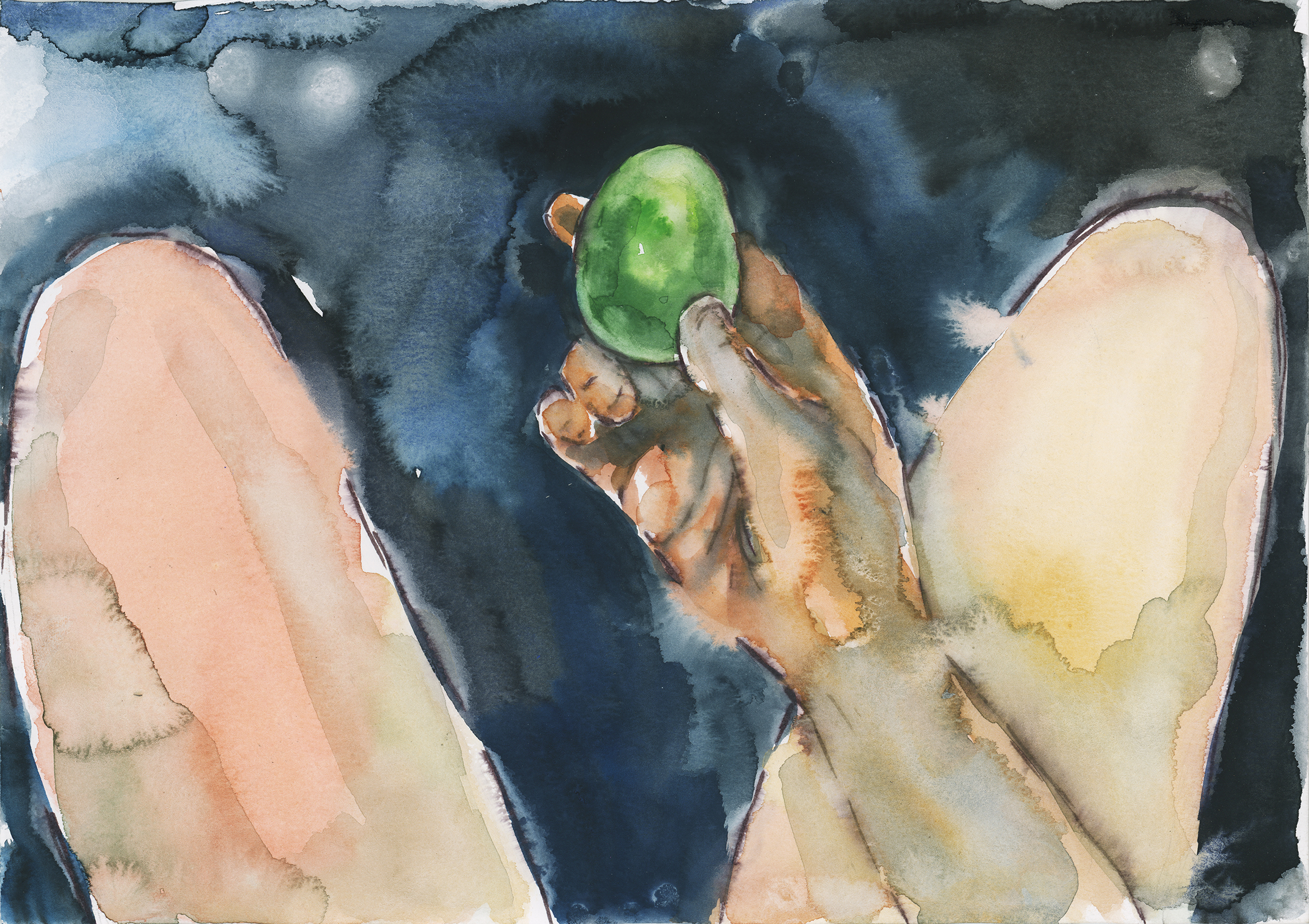 Jade Egg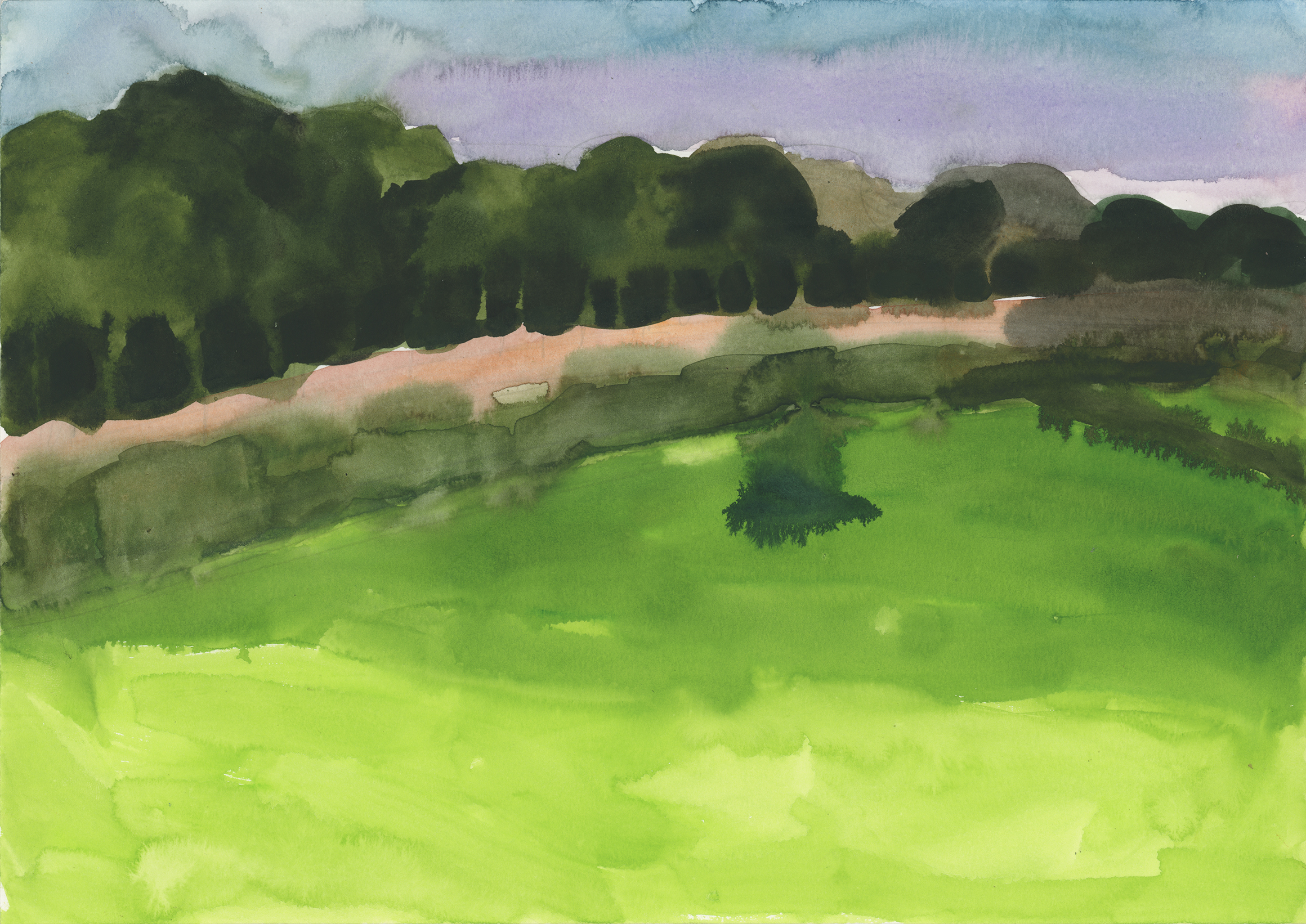 On Amstel I

Apocalytic Dating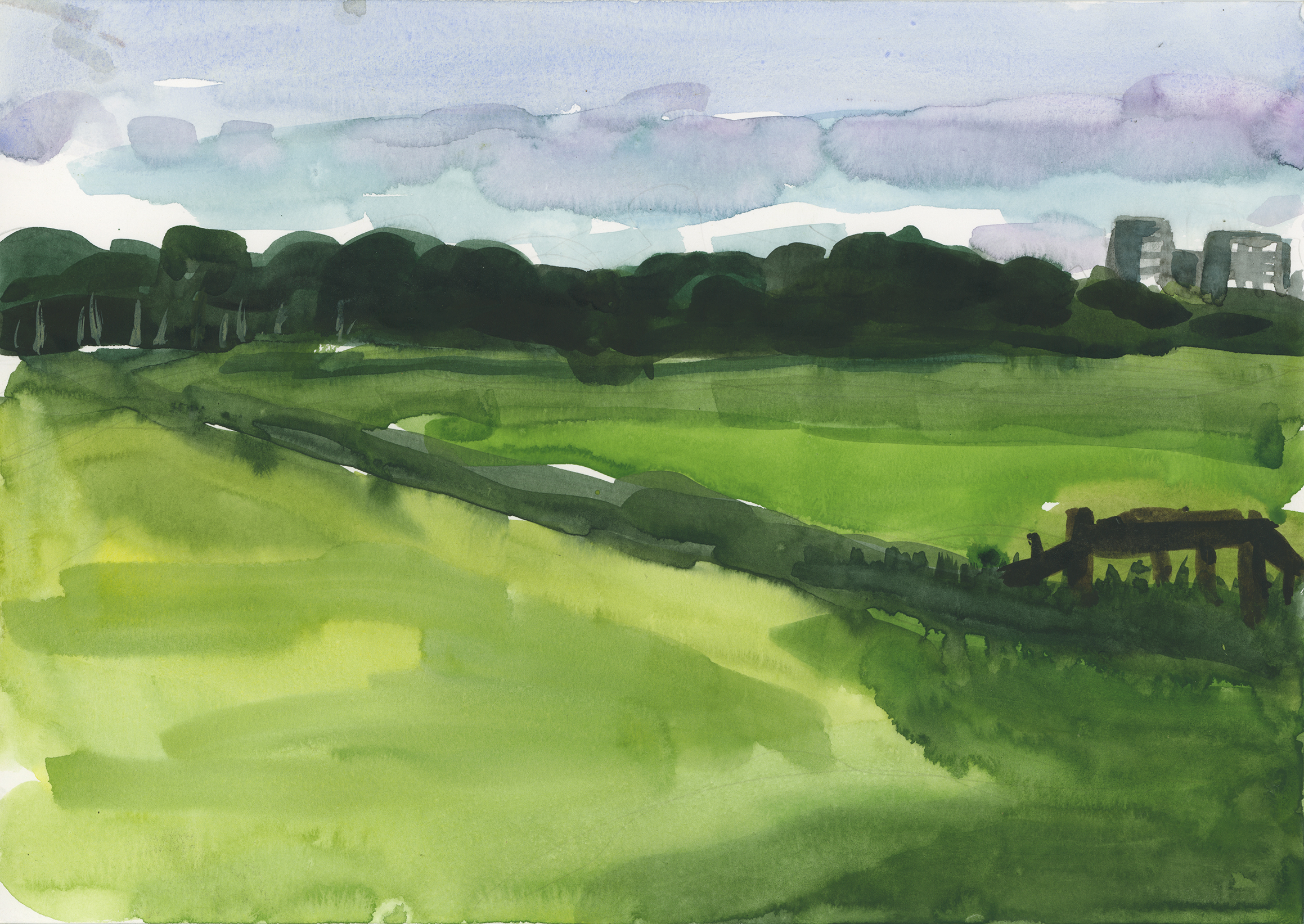 On Amstel II
Barefoot in Waver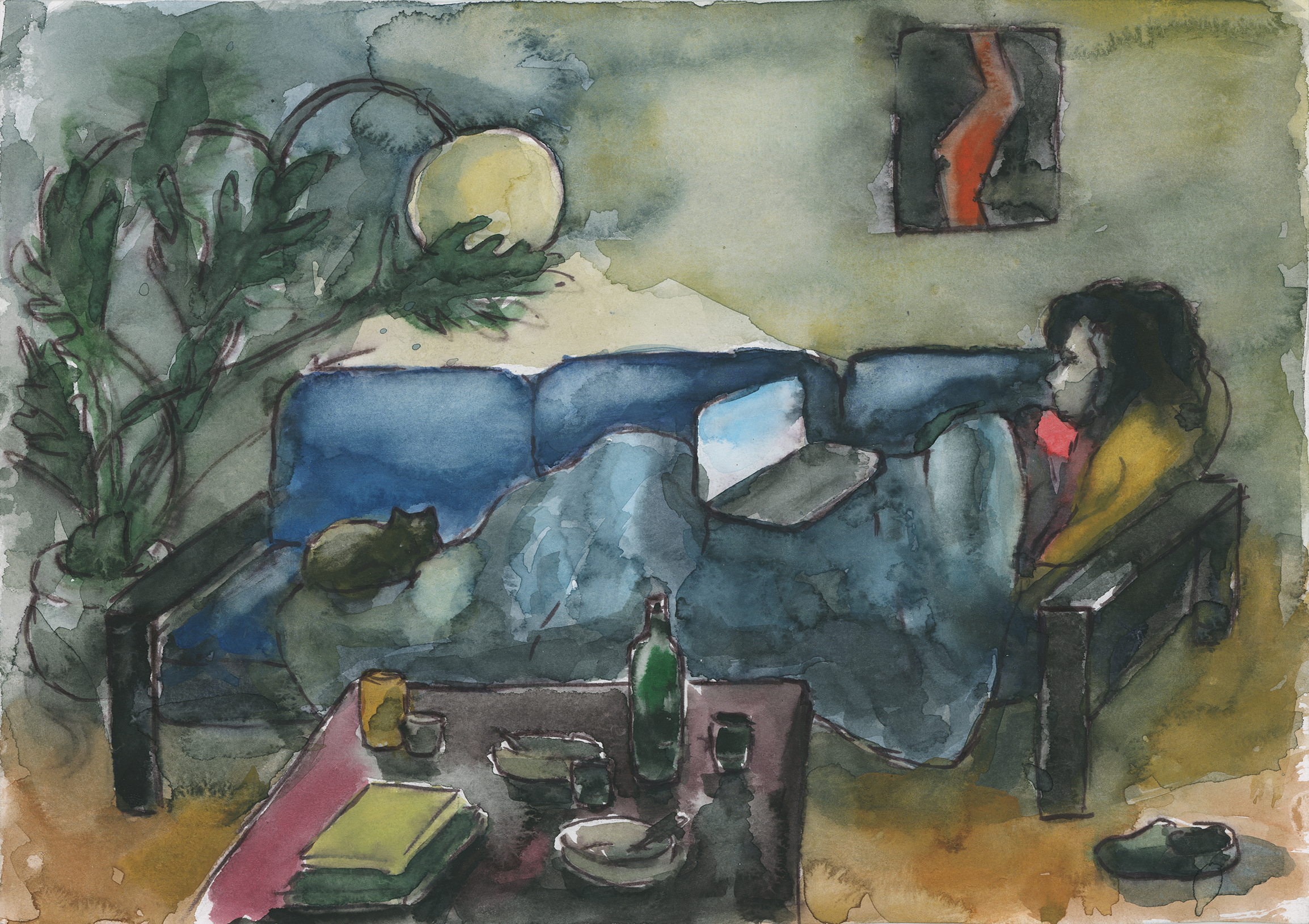 Self Isolation
Diemerbos II
Existential Crisis
Death or Love
Red Vespa

Venus with Joint and Dildo
Women in Amsterdamse Bos

Sculpture in Sloterplas
Online Birtday Party
Vondelpark
Full Moon Insomnia II
Female Artist


Blooming Tree
Bad Tinder Date
Bench in Ockenburgh
Rhododendron in Ockenburgh
Motherhood
Autumn in Amstelpark
Grounding

Dutch Dunes
Hidden Field in Beatrixpark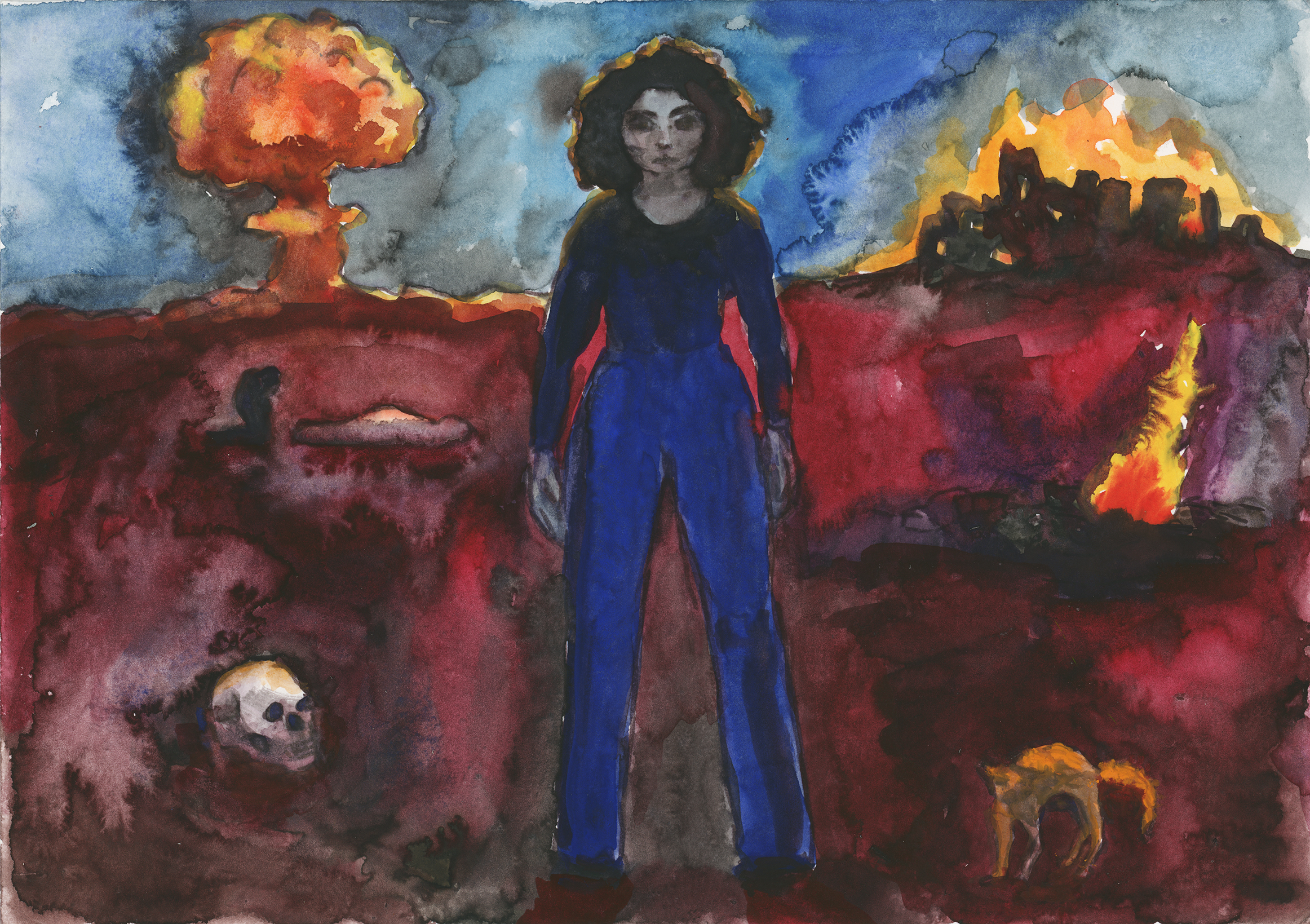 Everything Will Be Alright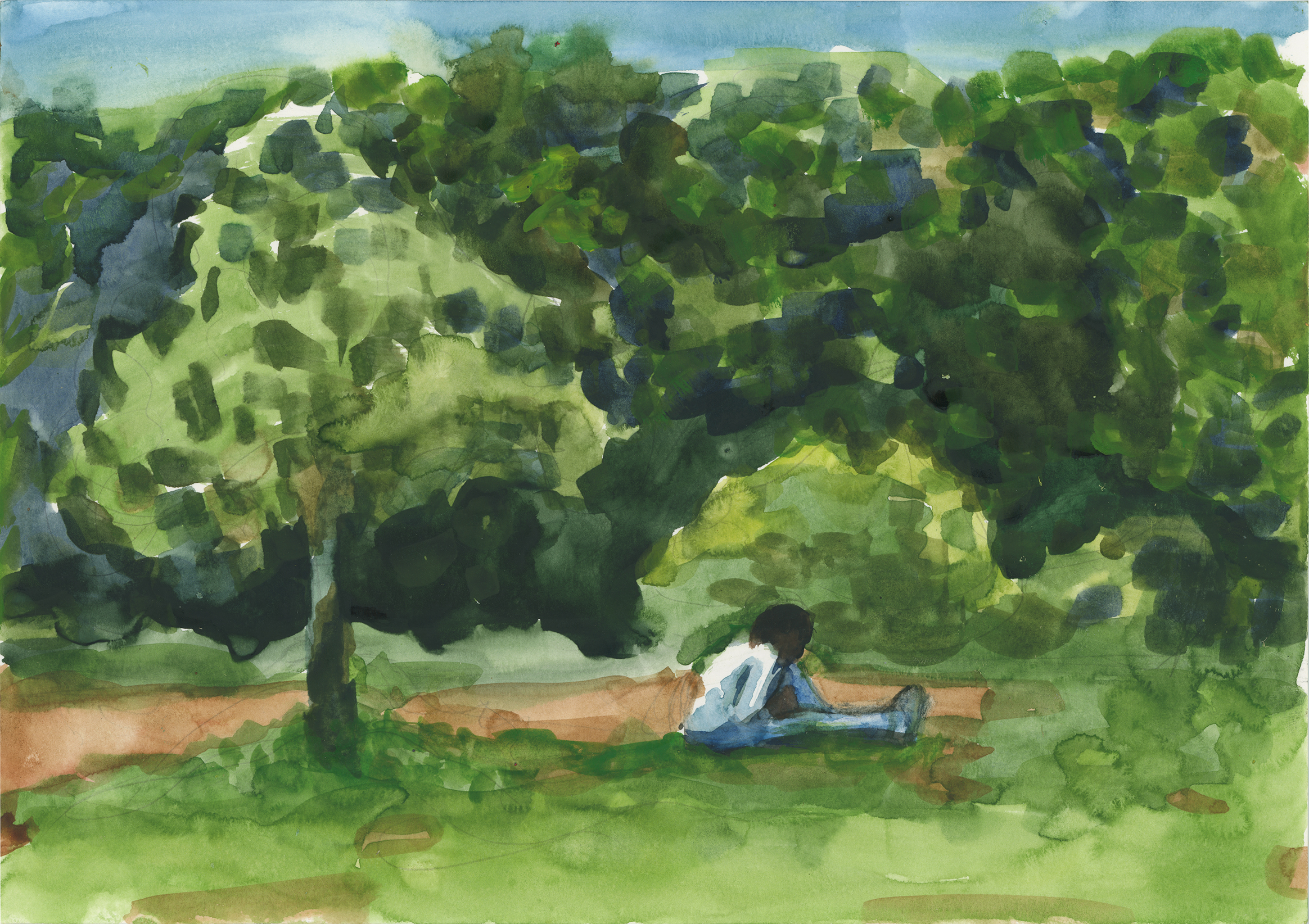 Man in Park Frankendael
Parent and Child in Twiske
Mother and Daughter
Couple in Flevopark
Melancholia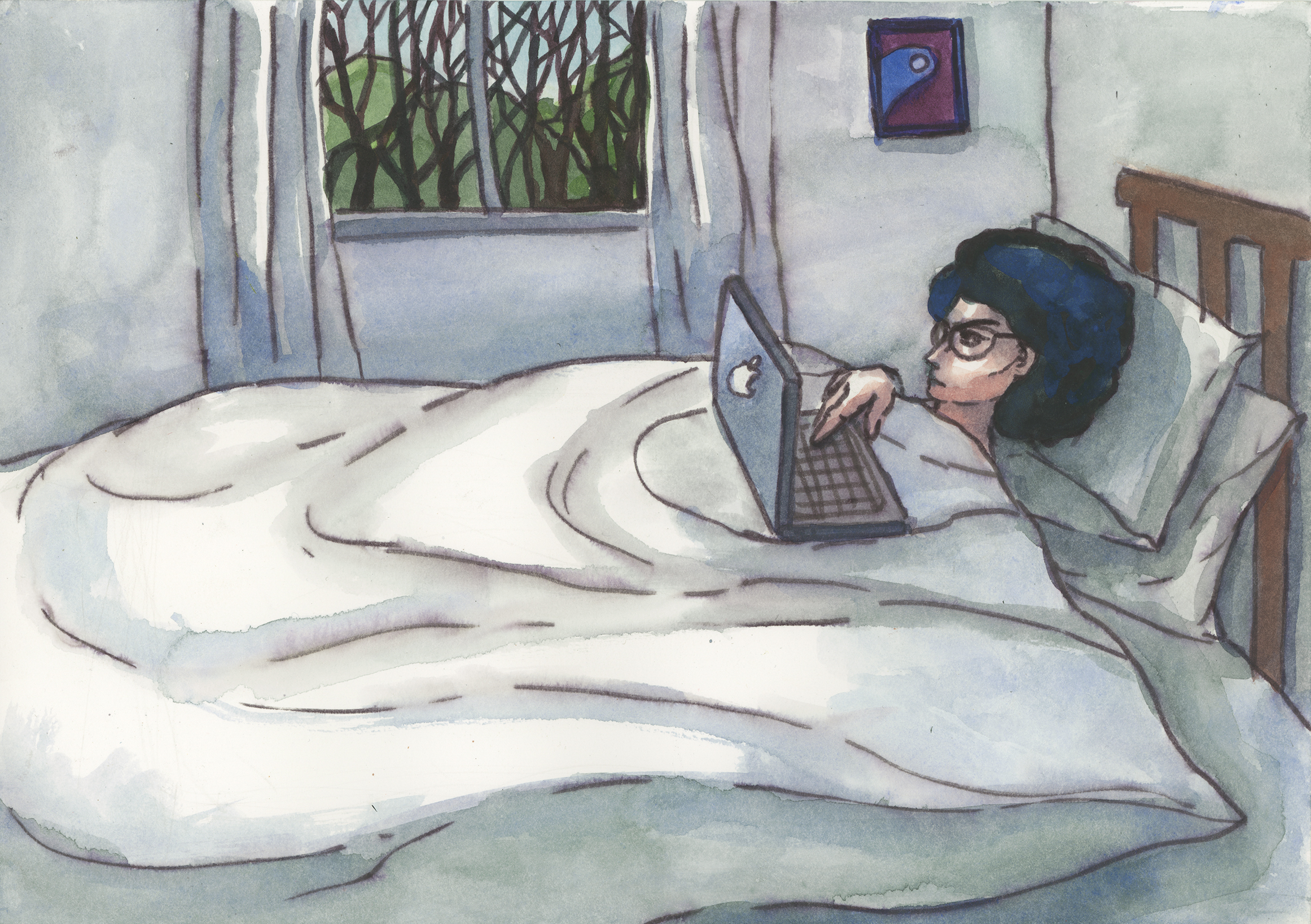 New Year's Resolutions

Red Tree in Amsterdamse Bos
Girlfriends above Geuzenveld
After Camp Fire

Nieuwe Meer
Online Performance

Fallen Tree

Self-Discovery
Lockdown Xmas
Stump
La Bohème
Picnic in Twiske